NHF PAGEANT INFORMATION
15 days ago


Pageant Dates and times will be announced soon
Tiny Tot - 1 and 2 year old


Tiny Princess - 3 and 4 year old

Tiny Miss - 5 year old, Kindergarten and First Grade

Little Miss - 2nd, 3rd and 4th Grade

Petite Miss - 5th, and 6th Grade

Young Miss - 7th and 8th Grade

Jr. Miss - 9th and 10th Grade

Miss Nederland - 11th and 12th Grade
Chili Cook-Off
4 months ago
Saturday, March 17th, 2018
Get a team together and join the fun!
It's a great way to support the community.
Inexpensive advertisement and increased visibility of your new or existing business.
Fun for you, your employees, family and friends!

************************
Booth set up starts at 7:00 a.m.
Cooking begins at 8:00 a.m.
Judging starts at noon.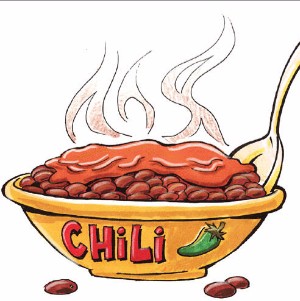 Sign up today! Limited number of team spots available.

Download the Chili Cook-Off Rules, Instructions and Application form here. Mail them in or drop them by our office.
Applications must be received by the NHF office by 5:00 p.m. on the Friday before the event. Questions? Call 409.724.2269
NHF PARADE
4 months ago
Saturday, March 17, 2018 at 10:00 a.m.
Your organization is invited to be in the Nederland Heritage Festival Parade! Read the rules and complete the application below. Submit it with entry fee and your vehicle proof of liability insurance to the following:
Nederland Heritage Festival Parade
P.O. Box 1176
Nederland, Texas 77627
OR
Drop it by the Festival office in the Heritage Pavilion.
1523 Boston Ave
Nederland, Texas 77627
(Across from the Windmill)
Entry Deadlines:


$5.00 before Tuesday, March 13th
$10.00 after Tuesday, March 13th
Deadlines for ALL entries: Thursday, March 15th.
Questions? Call: 409.724.2269
WASHER TOURNAMENT
about 1 month ago
The NHF Washer Tournament is a family event and open to all ages and teams!

1st place - $200 and a T-Shirt
2nd place - T-Shirt

Entry fee: $10 per person.

Teams will use boards provided by the NHF.




Tournament begins at 2:00 p.m.

Tex Ritter Part



Craft & Collectible Market
about 1 month ago
MARCH 17th and 18th, 2018
The market is open on Saturday from 9:00 a.m. until 6:00 p.m and on Sunday from noon until 5:00 p.m.
The Nederland Heritage Festival has one of the largest and friendliest craft and collectible markets in the area and is host to more than 120 vendors and craftsmen. Our craft and collectible market is located in the bus barn and around the administration building of the Nederland Independent School District. The concrete area and shell covering make it easy to maneuver strollers and wheelchairs.