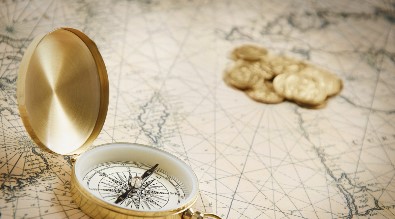 The treasure hunt begins Monday, March 11th. 
New clues will be posted daily at 7PM at the Nederland Police Station until the treasure is found or until Saturday, March 16th. If needed, a bonus clue will be posted at Noon on Saturday, March 16th.
There are NO DAILY PRIZES but there is a grand prize of $500.
Rules:
NO DAILY PRIZES
The treasure will be hidden within Nederland City limits BEFORE the hunt begins.
There will be absolutely

NO DESTRUCTION OF PROPERTY

necessary.
No trespassing on ANY personal residence, school property, business property, or any other private property is necessary.
The treasure hunt can be played as individuals or as teams.
Sharing the prize is the finders' responsibility.
The RULES will be posted on our Facebook page and at the Police Station on paper at 6 PM the Monday the hunt begins.
The CLUES will be posted at the Police Station on paper ONLY at 7 PM each day (Monday-Friday).
ONE bonus clue will be posted Saturday, at NOON at the Police Station ONLY if the treasure still has not been found.
We will notify the public on Facebook AS SOON AS POSSIBLE if/when the treasure is found.
The treasure will be $500.00 this year.
The treasure will ONLY be valid if it is turned in on or before Sunday, the last day of the Carnival, by 6 PM.
If the treasure is NOT found, we will announce the hiding spot at the end of the hunt.
The certificate to be found will clearly state what to do with it once it is found.
We (Nederland Heritage Festival) are NOT liable for any injuries, losses, damages, etc.
Hunters are responsible for their own actions and conduct while participating in the hunt.
We reserve the right to disqualify anyone at any time if any of the above rules are disregarded.
We reserve the right to discontinue the treasure hunt anytime for any reason.
All questions can be directed to 409-724-2269.